Our Mission
To help leaders and their teams achieve positive, sustainable change in themselves and their professional relationships.
How We Are Different
Our approach is unique, highly impactful, and not easily replicated. At the core of all we do is an approach solidly based in systems thinking where we consider the unique nature of the individual and the larger context of the various systems in which each of us operates. These powerful systems can profoundly influence our behaviors for better or worse. Our goal is to help clients lead themselves and their teams successfully in the face of these intense system dynamics.
Our Results
At Iridium Leadership, we take leadership development seriously. We have seen firsthand how effecting positive and lasting change improves our clients' personal development and helps them align more effectively with their company's overall goals and objectives.  Throughout the engagement, we remain focused on the desired outcomes including:
Increasing and sustaining the professional's leadership performance
Improving professional relationships
Gaining greater strategic clarity
Executing with optimal effectiveness
But just as important and rewarding for our clients is to see the positive change in their personal lives and their relationships outside of work.
See what clients are saying about Iridium Leadership.
The Birkman Method™️ Assessment
Once taken, multiple reports can be run to leverage a team or company's strengths and identify gaps to improve overall performance.
Learn more about the Birkman Method™️ here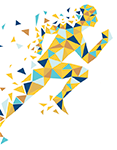 At Iridium Leadership, we like to ask the question:  How Strong Are Your Leadership Muscles?