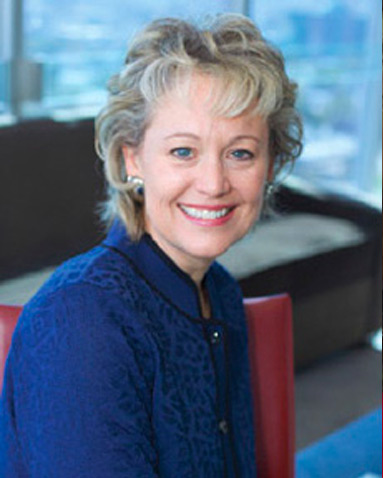 About Teresa

Teresa Karns Edmondson, M.Ed, LPC, is the founder of Edmondson Consulting Group, a consulting firm specializing in coaching individuals and teams toward peak performance and guiding organizations thru major change and transformation initiatives.
Sectors And Clients Served
Her clients include both national and international for-profit and non-profit firms spanning across diverse industries and organizational environments. Whether working with a start-up software company, consulting to the NASA Space Program, or coaching leaders at a Fortune 50 company, she effectively works across all levels and functions within organizations, quickly grasping unique cultural and industry nuances. Her list of clients includes oil and gas, energy, large-scale construction, healthcare, legal, and software/technology industries.
Coaching Style
Teresa's coaching approach is highly personalized, collaborative, and focused on helping leaders maximize their career and organizational potential. She is skilled in reinforcing and leveraging those competencies an executive performs well and providing a clear and honest assessment of any non-constructive patterns or interpersonal behaviors/blindspots that may be hindering career success. She focuses on helping clients better recognize and manage their own reactivity and stress and in more effectively navigating both personal and work relationships.
Impact
Teresa has worked with diverse employee groups from all over the world including North and South America, Europe, Africa, India, and China. She brings over 25 years' experience in management, psychology, and organizational dynamics to her workshops and keynote presentations. She uses this expertise to help leaders gain increased confidence in handling the "people side" of business. She is currently developing programs and materials to assist teams, managers, and executive leaders in learning how to respond more thoughtfully and less reactively to the stressors they face, especially during times of transition. Teresa currently serves as an External Faculty Member for BP's Worldwide Executive Leadership Development program in the areas of Ethics and Leadership Development. She is also on faculty at the Center for the Study of Natural Systems and the Family in Houston, TX.
Education and Certifications
Teresa graduated summa cum laude from William Jewell College, holds a Master's Degree in Education from the University of Houston, and is a Licensed Professional Counselor. She is a certified PROSCI Change Management Consultant and also a certified Senior Birkman™ Consultant. She has completed extensive training in the field of Emotional Intelligence and is a graduate of the Natural Systems Thinking Post-Graduate Training program conducted at The Bowen Center in Washington, D.C.